The history of my art office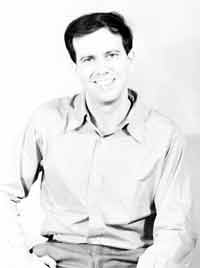 In 1978, my brother William opened an art gallery in Paris, at 204 boulevard Saint-Germain.
He was born in New York, where he spent part of his childhood, and received his education in Paris.
From a very early age he was attracted to artists and the art world.
He met many artists in Paris and around the world.
He was an extremely enthusiastic, cheerful and friendly person and he divided his time between Paris and New York.
He was fascinated by impressionist and surrealist paintings, and had the opportunity to meet Salvador Dali. In 1981 he edited one of Dali's works, the sculpture "Venus with Head of Roses".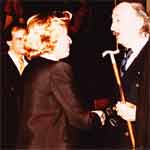 He also met Juan Miro, who specially dedicated one of his works to him. He established friendly relations with Georgette Magritte and was also in frequent contact with Victor Vasarely.
art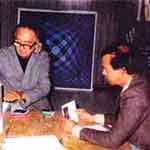 Subsequently, he edited a book for Fernando Botero where he gathered some of his drawings.
Namely, he established many relationships with collectors and art dealers from many countries.
Unfortunately he died after a long illness in 1990.
In 1985 I joined my brother in his work, and I've continued his work since.
Art
My art office today
Today, I offer an array of choices of paintings, sculptures, lithographs and engravings by artists of the twentieth century. Some have ben edited by Art 204.
The prints shown on this site, under "modern artists" are original works, signed and numbered.
I can also give you information about other works of art by artists of the twentieth century, their authentic information, their recognized expert, and their estimated value.
Also, as an art broker, I am always interested in any proposed sale or purchase of artists' works, and I am available to confidentially seek the works of artists.
For example, at the moment I am looking for a painting by Bonnard for an international client.
I also offer my own choice of contemporary artists.
I am currently working on a presentation of "contemporary artists", and will be complete in the upcoming months.
In short, for any information or pricing of works, do not hesitate to contact me.