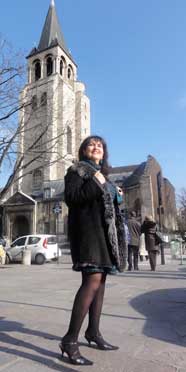 I'm Corinne Gelender art dealer from 25 years.
I own an art gallery, ART 204, which is located in the charming historic district of Saint-Germain-des-Prés in Paris.
My gallery was opened by my brother William in 1978.
He met many well-known artists such as Salvador Dali, Victor Vasarely, Fernando Botero, … He was also in close contact with galleries and art collectors in New York and bought and sold important works of art.
I've continued my brother's work since his passing.
I offer the works of twentieth century's established artists as well as a selection of contemporary artists.
I also respond to requests for identification, authentication and valuation of works of art or research and development of the expertise of a work by the acknowledged expert.
I'm always interested in original paintings, works on paper, sculptures, lithographs for international clients.
I will be very happy to share my experience with you and to be of assistance to you.